Shopify app store optimization

In almost every conversation I have with founders in this ecosystem, they all ask me how we optimized the shopify app store listing.
The truth is that from 2016 through writing this in October 2022, the algorithms and categories have changed so much, typically every few months.
So anyone telling you this is the exact equation is full of shit.
At our peak performance, we were averaging 10,000 installs each month from the shopify app store. We had a few 15K install months. Yes - there is that much demand.
So here are the core tenants that seem to continue to remain true today, and a few recommendations.
Number of active installs matters, a lot.
Shopify has placed a ton of emphasis around recommending apps to merchants based on which apps are relevant to other merchants like that one. The more merchants who currently have your app installed, the better.
This is why we leaned hard into our free plan. Not right for everyone, but that was a big part of what worked for us.
Quality of install matters.
You know that horrifying chart that shows installs AND uninstalls in the partner dashboard. Speed of uninstall matters. Shopify wants to recommend apps that have long tenure of install. So if you get a ton of quick installs and same day uninstalls, that's something to sort through.
Total reviews matter, but recency of reviews matters most.
Reviews reviews reviews. Everyone wants to know how we did this one. Today we have 24K reviews, 18K of those are 5 stars.
No - we never broke the rules to get these. Here's our process that got us review velocity and positivity.
Add real value to your merchants, quickly. How long it takes for the merchant to get to the "aha moment" of your app is key. I call this "time to value". We used to have merchants collect signups with privy before they even realized they were "live".
Support your merchants. Developers and investors hate support. It "costs a lot". But it was a huge differentiator for us. And actually, I used to think about live chat and phone support as our marketing budget. Great support got us to $10M ARR. Truly. Paid marketing didn't. We never did outbound. Great support is unfortunately unexpected, and drove reviews. After a positive support interaction, we'd wrap the conversation with a request for review. Easy, low pressure, and it drove tremendous reviews.
Trigger review requests at important success milestones. If a merchant hits $100 earned off your app, or $10K, or collects 100 signups, or achieves a core KPI that shows their business value, I'd prompt an optional review request in the dashboard experience, and via email. Worst case they close it or delete it. Best case, you get another review.
Repeat this for 6 years and you too can get to a massive number of installs and reviews. Repetition and consistency of support is the hard part.
Up to date tech matters. Things like embedded, lighthouse score, etc.
Over the last year or so, we're starting to see shopify really crack down on apps with low lighthouse scores, and apps that are not "embedded". We used to be great at staying up to date on these things. As our app covered more ground, we had to make some tough calls. The less tech debt you have, the easier this should be. I do believe Shopify wants merchants using embedded experiences, and will continue rewarding apps that offer such.
Tips for the listing itself.
The app name itself, plus the tagline, carry a ton of weight. This is why we opt for a search driven name and tagline, rather than purely "brand". In the app name, we're covering 3 major products with high intent search terms. And in the tagline, we're reiterating those, along with a few other features we offer that are highly searched. Notice, we're not focused on benefits of these features, or the why, just capturing demand.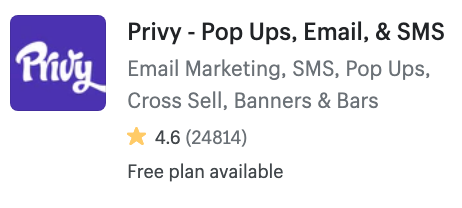 You need a video on your listing. Ours has had 17K views in the last 11 months. Yes we have a studio and great talent for video editing. But even before that, video can be hugely powerful. If I were doing it again today, I'd record a loom video showing my face as the founder, walking through a few slides, that showed a few screen shots and use cases and results.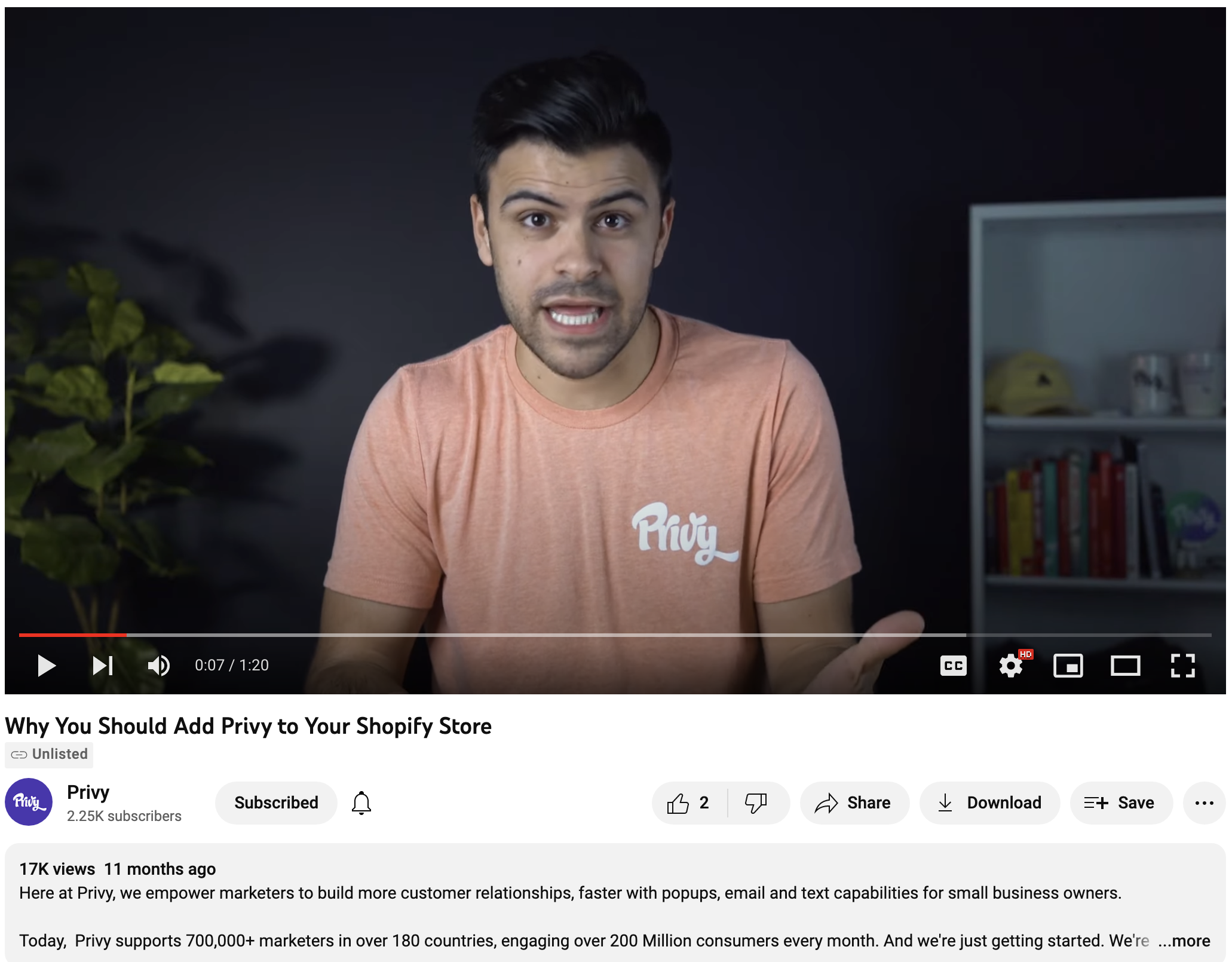 Use as many images as they'll give you. Rather than purely just screenshotting the app. Take a little more time to layer the most important part of your screenshot on a slide, and add some context with text. Don't have a designer? Fine, use canva.

Nice thing is, the search results get updates live after you make edits. You can test changes in real time.  
Things that used to matter but don't make a difference anymore.
Being on the app store homepage used to be "it". If you got their, you were gold. It helps, but search matters most. Thats where you capture intent.
Being "featured by shopify". This feels good. Its something to celebrate. But IMO it doesn't do what it used to anymore. I also think that only app store traffic that is "logged out" sees that section. So its a bit of a pat on the back to partners, but not a growth driver.
Rev share and Shopify billing.
There's no way for me to confirm this. No one has ever told me this. But, I do believe that apps that are scaling well, properly using shopify billing, and beginning to see strong rev share tend to get additional love. Don't forget, Shopify is a business. The app store and partner ecosystem is a massive business. So I imagine there's someone over there looking at rev share growth of each app.
---
I should caveat all this and say - I do not believe you can achieve the growth curve we saw over the last 5 years inside the shopify app store today. But I do believe you need a strong presence in the app store, and will find plenty of great merchants with incredibly high intent. So yes, it's worth spending the time to figure this out, just don't expect app store growth to be a silver bullet.
The listings change again on December 1st 2022. It'll be another big change in how listing content can help drive optimization. I'll try and report back after the changes settle in.