Investment memo: Chargeflow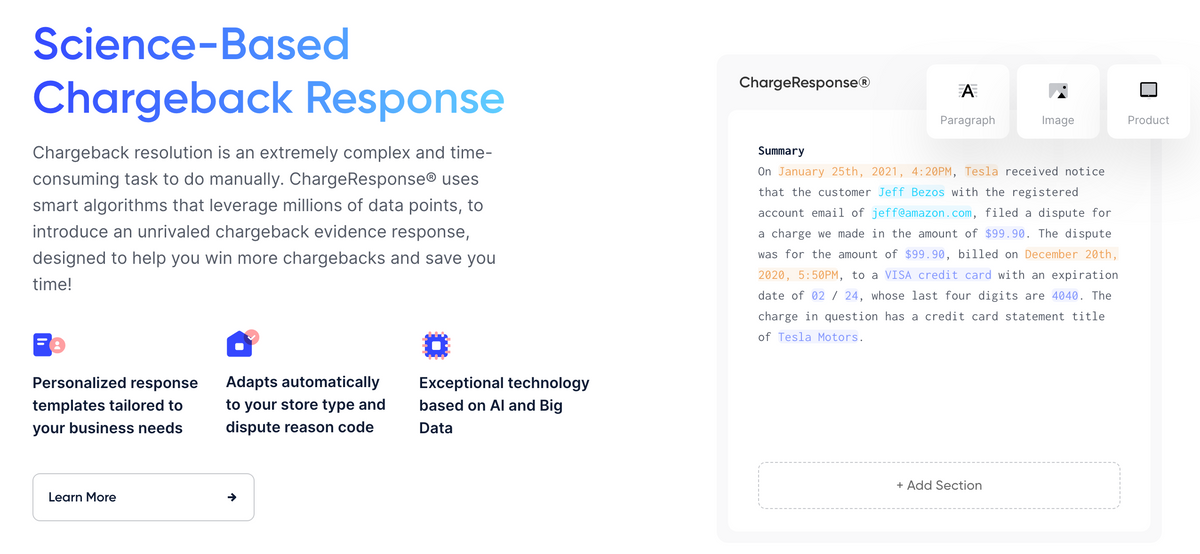 Company: Chargeflow
CEO: Ariel Chen
Annualized revenue at time of investment: A lot :)
YoY Growth: 5X+
Thesis
When I was building Privy, at one point, before we migrated our merchants to pay for our service on Shopify billing, we had over 5,000 monthly subscribers paying us through stripe. Might have even been 10,000 honestly.
We used to get tons of chargebacks through stripe.
The process for responding to chargebacks, gathering evidence, and beating them is a complete nightmare.
I used to do it myself.
Then as our support team grew, I handed it off to them.
Fighting chargebacks are important to stay in good standing with your processor (stripe, etc).
We used to have to look up the user's account, take screen shots of them using the product, upgrading using their credit card.
Then we had to write up a response to several templated questions.
In order to win a chargeback, you needed to do the leg work and put in the time.
At one point, one of my support reps was almost full time working on chargebacks. Just crazy inefficient use of a full time hire.
I can only imagine the pain if you're an ecom brand doing more than 10,000 orders a month. Yikes.
So when Avia (cofounder of Chargeflow) first DM'd me about what he and his brother were building, I was really curious.
Chargeflow is a fully integrated, automated chargeback platform. It's purpose built for ecommerce merchants, with the required integrations to boot.  The platform will automatically gather all the right evidence for this specific customer, write up the chargeback response and submit it for you.
And the merchant only gets charged if they win the chargeback because it's a pay-on-recovery model, so it's risk free for merchants.
Love that model, and the platform is fantastic.
I'm lucky to sneak into this company and excited to support Ariel, Avia and team.