Companies are bought not sold. Eh 🤷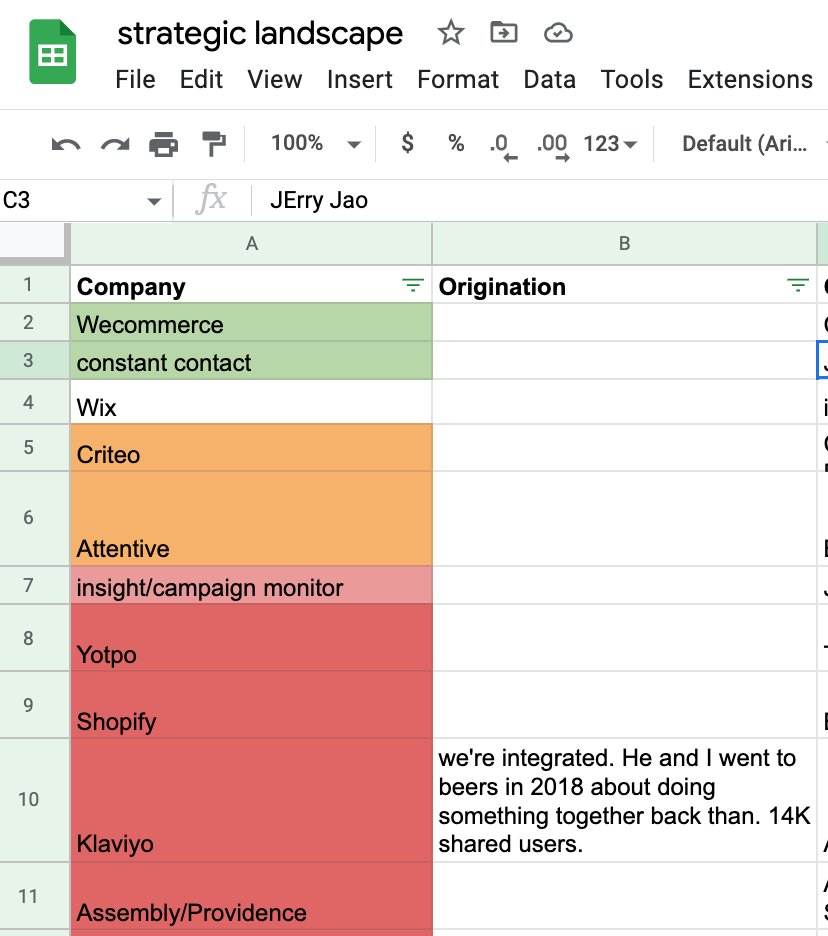 When it comes to acquisitions, there's an old adage that goes something like "companies are bought, not sold". The idea is that as a founder, you can't just say "I want to sell my company" then go do it. The wisdom that gets passed around is that a big company needs to miraculously come inbound and offer to buy you.
I disagree.
Sure, who am I? I've only sold one company. True, but over the years I worked through 8 acquisition offers.
Not a single one of those happened to come inbound to me. Not one.
Luck is a big part of tech. For sure. But I also believe you need to create your own luck in this business.
So today I'm going to run through the process I used to architect the sale of the business.
First, a few important pieces of context to set the stage.
I did not use an investment bank.
I thought about it. But the value they bring to the table is around making new intros to potential buyers. Because of the history I had running Privy, and how I focused on building key relationships (I'll outline below), that wasn't what I needed help with.
I did hire a coach.
As I said, I wasn't looking for intros. I was looking for a coach who could work with me, fully behind the scenes, that had my back on everything from debriefing on call notes to helping me think through email responses and reviewing offers and negotiating and prepping for calls.
Mark was amazing. Rather than a typical 5% fee an investment bank takes, I paid him a monthly coaching fee and gave him a very small % of the transaction, once we closed. He was formerly a VC, a CFO at a major player in my ecosystem, and had sold or bought tons of companies. He was exactly who I needed on my side.
I couldn't recommend this more. Having a coach was amazing for me, since even my board hadn't necessarily been 100% supportive of the deal, and despite incredible experiences IPOing companies, hadn't actually sold a business before.
None of this would have worked if Privy wasn't growing.
When I kicked off this process, Privy was approaching $10M ARR, growing over 60% year over year, approaching profitability, had an insane top of funnel engine going, with a well recognized brand.
If this weren't the case, I would not have spent time on selling the business, I would have spent all my time with customers, and growing the business.
Without further ado, here's the process I used to sell my business for 9 figures.
Reserved for newsletter subscribers only 👇
This post is for subscribers only
Already have an account? Sign in.