Investment memo: CreatorKit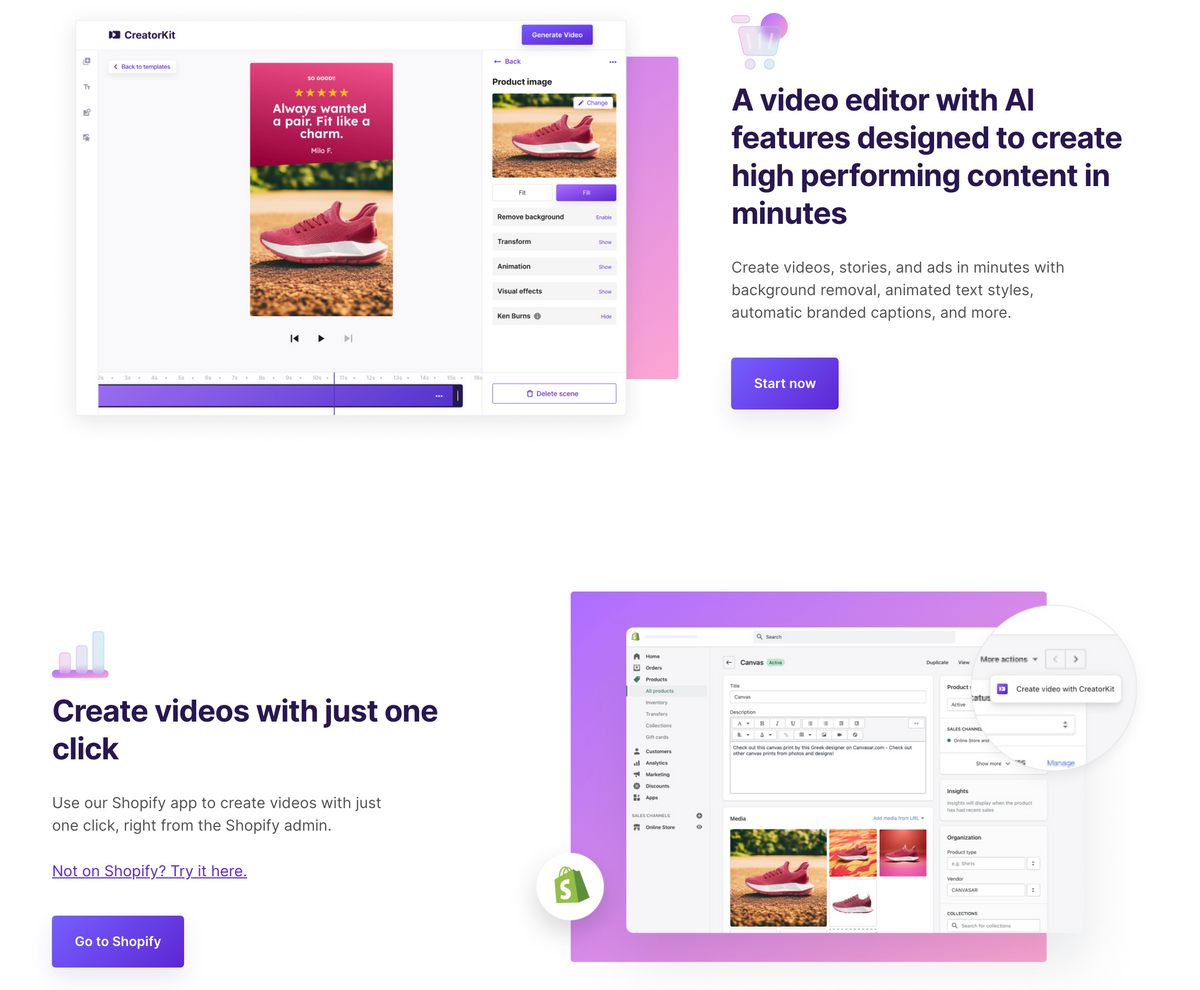 Company: CreatorKit
CEO: Kevin Natanzon
Stage: Pre-seed
Thesis
Over the last 5 years, I've watched commerce mature. Merchants used to be able to just put up a dropshipped product, buy some facebook ads, and profit.
Commerce in 2023 is completely different.
There's so much pressure on merchants to create incredible visual content about their products.
The best brands are the ones who have built content engines.
But not everyone has that talent or know how, and that's why I'm excited about what Kevin and his team at CreatorKit are building.
They're building a generative AI, purpose built for commerce workflows.
Ingest your product shots from shopify, add AI generated backgrounds, turn product shots into high end video, in just a few clicks.
Kevin and his team aren't just building a simple wrapper around Open AI, they're building out their own tech for commerce specific use cases.
I've watched Kevin and his cofounder for a while now. They've had prior success together in the space, and I've watched their product improve every month ahead of launch.
Excited about what CreatorKit will do for this industry.