Investment Memo: Showdrop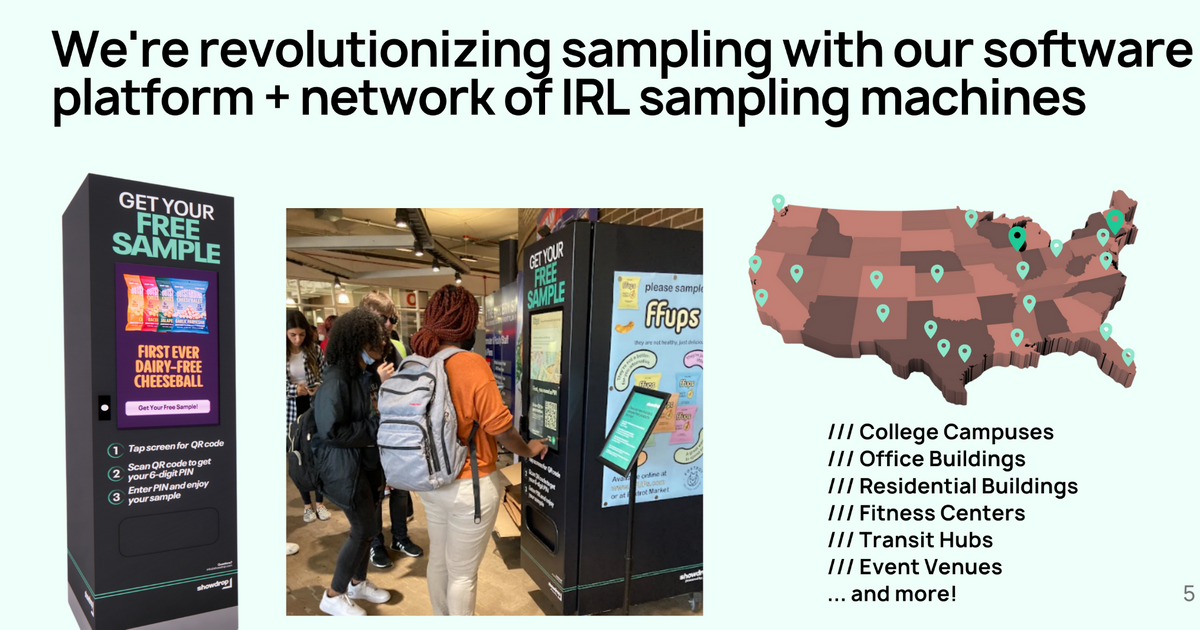 Company: Showdrop
CEO: Alex Segura
Stage: Early revenue, killer product with strong early customer traction and profitable model
Thesis
Sampling is a playbook of marketing that almost every CPG brand runs and its a huge black hole. No customer data acquisition, aka you can't understand who the end sampler is, and have no way to reach them again. It's difficult to control budgets and execute sampling programs, and tends to go significantly over budget. And sampling is almost impossible to measure, even though qualitatively we all know it "works".
Alex and his team at Showdrop are taking a big swing at a sampling as a service model that combines both software and hardware.
They manufacture sampling machines, that are housed in high traffic areas like college campuses, gyms and more. The software they build into the machines lets CPG brands sample product to high value customers, and build direct relationships with the customers in exchange for the sample.
Each machines is profitable in and of itself, customers engage in large numbers, and brands finally have control over sampling budgets, and visibility into results, with the ability to grow their customer files with very warm leads.
It's a big swing, but I've been super impressed with Alex's approach, momentum from brands, and the unit economics of the model.