Investment memo: Aisle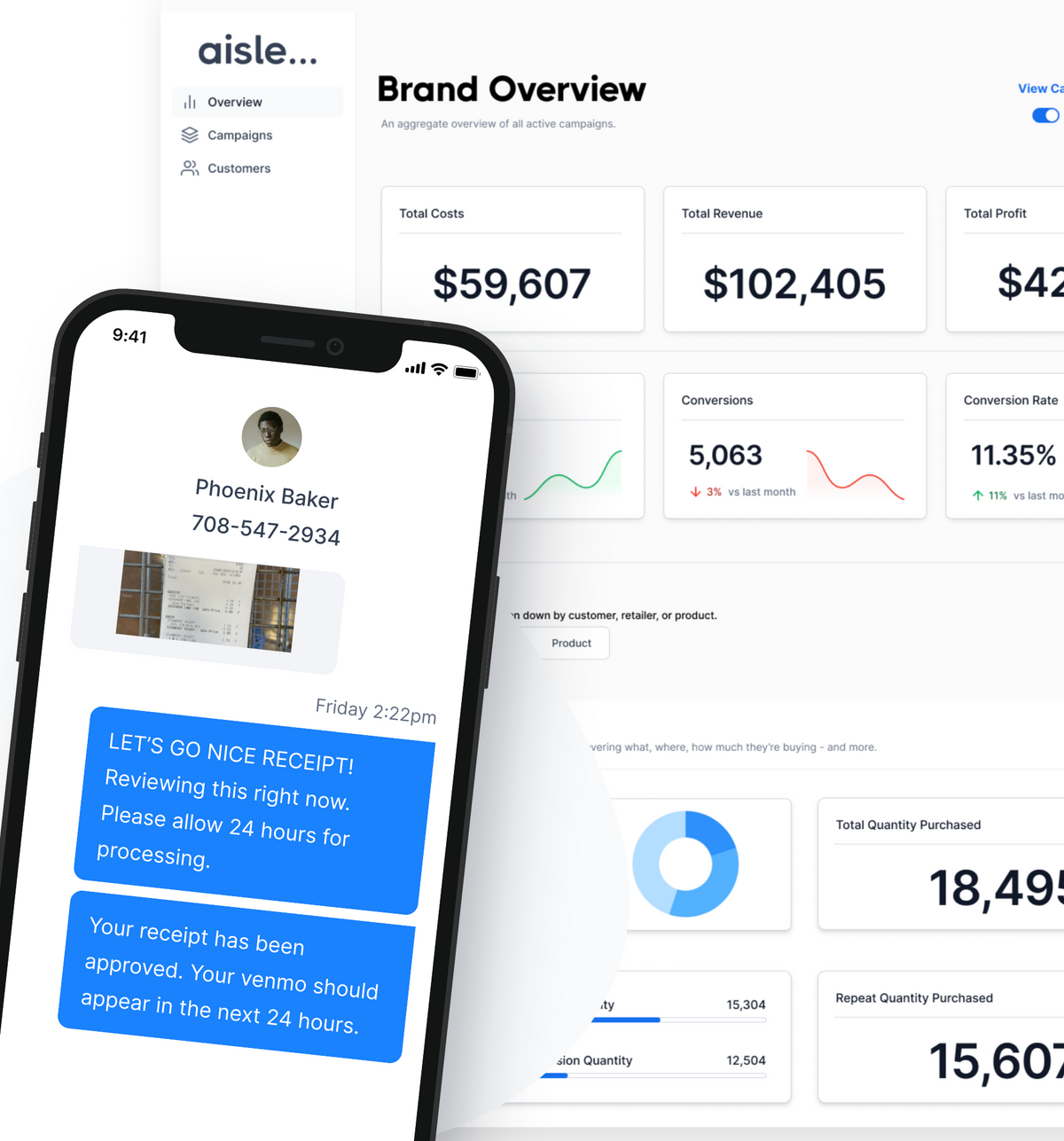 Company: Aisle
CEO: Chris Tiffin
Monthly Revenue at time of Investment: $38K
MoM Growth Rate: 22%
Annualized Revenue Run Rate: $456K
YoY Growth Rate: 1800%
Thesis
CPG brands are flying blind about their customers because it's impossible for them to capture customer data when they sell through retail stores.
On top of that, it's impossible to measure ROI on any digital marketing channel, for the same reasons.
Aisle is solving both of these issues. They're building a platform that helps turn any marketing channel into in-store purchases, with customer data.
There are some large incumbents in this space, like ibotta, that were built on outdated tech, outdated consumer behavior and don't share any data with the brand.
Venmo, Tik Tok, Instagram, Shopify - all of these was created after ibotta hit scale.
Aisle is building for this generation of brand and consumer. They leverage easy to use, prolific channels like SMS ad venmo to handle receipt uploads, and cash back rewards.
It's a slick product, the best brands are coming to Aisle in droves. And Tiffin, the founder, has a level of grit and cash efficiency I have not seen in a founder in a long time.