Investment memo: VideoWise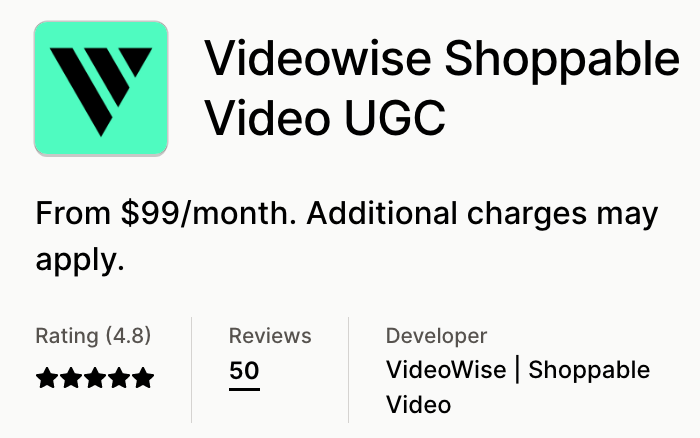 Company: VideoWise
CEO: Claudiu Cioba
Monthly Revenue at time of Investment: $30k
MoM Growth rate: 30%
Annualized Revenue Run Rate: $360K
YoY Growth rate: 2100%
Thesis
Video is everything for generating awareness for commerce brands. Tik Tok, Reels, Snapchat. Even paid ads - video is everything. But today video is not shoppable. So buyers need to shift from dynamic, product oriented videos, to static sites in order to complete purchase.
Videos should be tagged with products, and shoppable. And that experience should live embedded on brand sites, or in social experiences, and in paid ads.
On top of that, there are strong examples in B2B of hosted video companies scaling to $100M ARR and higher, like Wistia.
None of the existing players touch commerce. So on top of the shoppable video tech, purely a commerce specific, video hosting platform for commerce is a big idea here.
That's the tech and platform videowise is building. This tech has direct attribution to revenue, which is huge, and already has really solid brands loving the product.
Claudiu is a strong product founder, with experience at facebook and a strong rolodex. We're coinvesting with salesforce ventures and Founder collective in this round.