Investment memo: Burst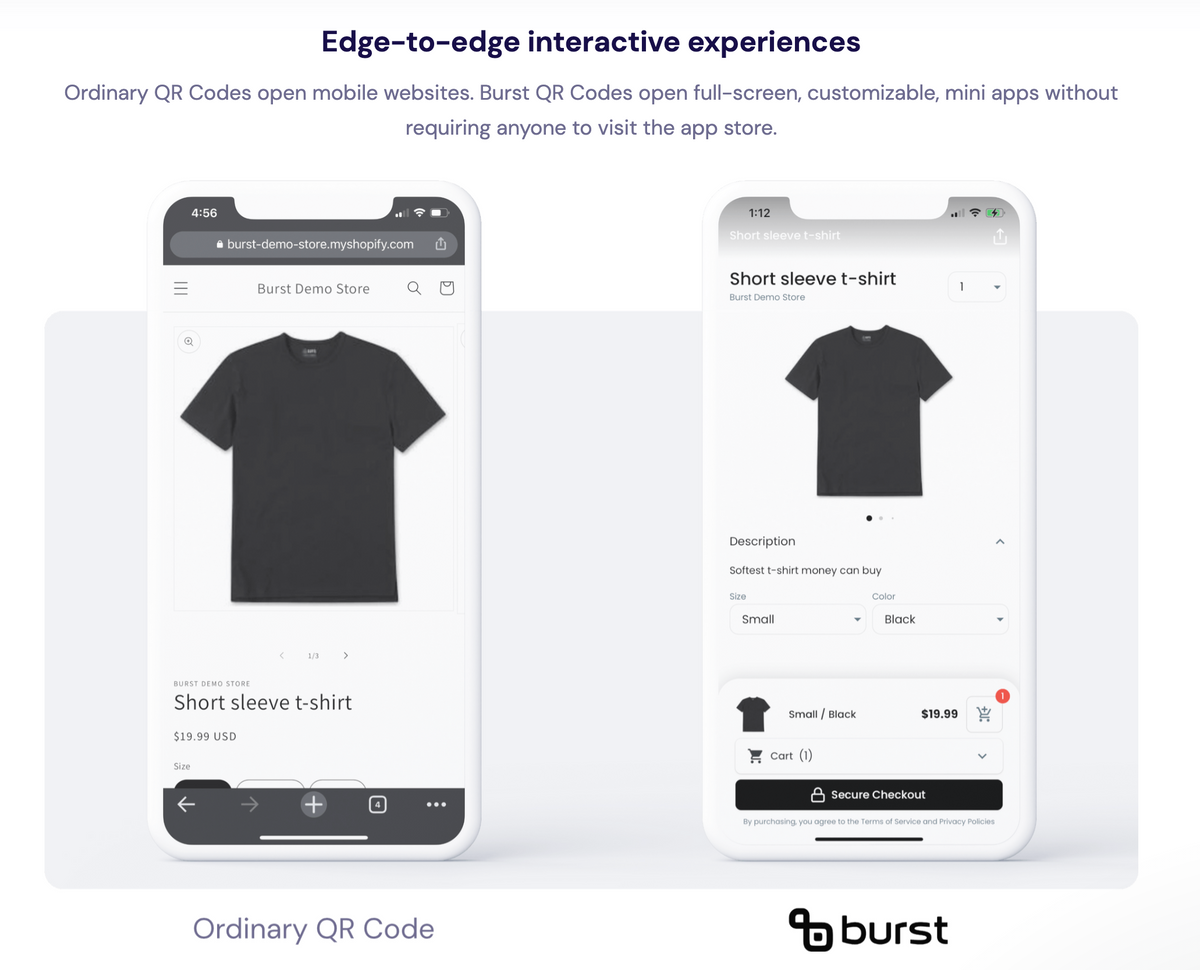 Company: Burst
CEO: Ted Ramert
Monthly Revenue at time of investment: $0
Thesis
Covid brought QR codes back in a big big way. These things were dead, and then iphone turned every camera into a QR reader.
And now apple again has pushed them forward using their new app clip technology.
Ted, the founder of Burst, is a technical founder who spent two years building on apple's new technology to build the most customizable, powerful, QR engagement platform I have ever seen.
It is 100% focused on core commerce applications: one click re-orders, email capture, social engagement.
You scan a QR code and somehow feel like you're inside a native app on your phone, without the consumer needing to download any app or tech.
The consumer experience is seamless.
The brand experience is world class, with the ability to create multiple "slides", add branding to the QR code itself, and control a native app experience, without the need to develop and invest in, and maintain a native app.
The potential here is massive. I think Ted is on his way to creating an entirely new category around a "QR code engagement platform".
And before this, he was a developer at Amazon.
He is hungry like I have never seen.