Investment memo: Tempo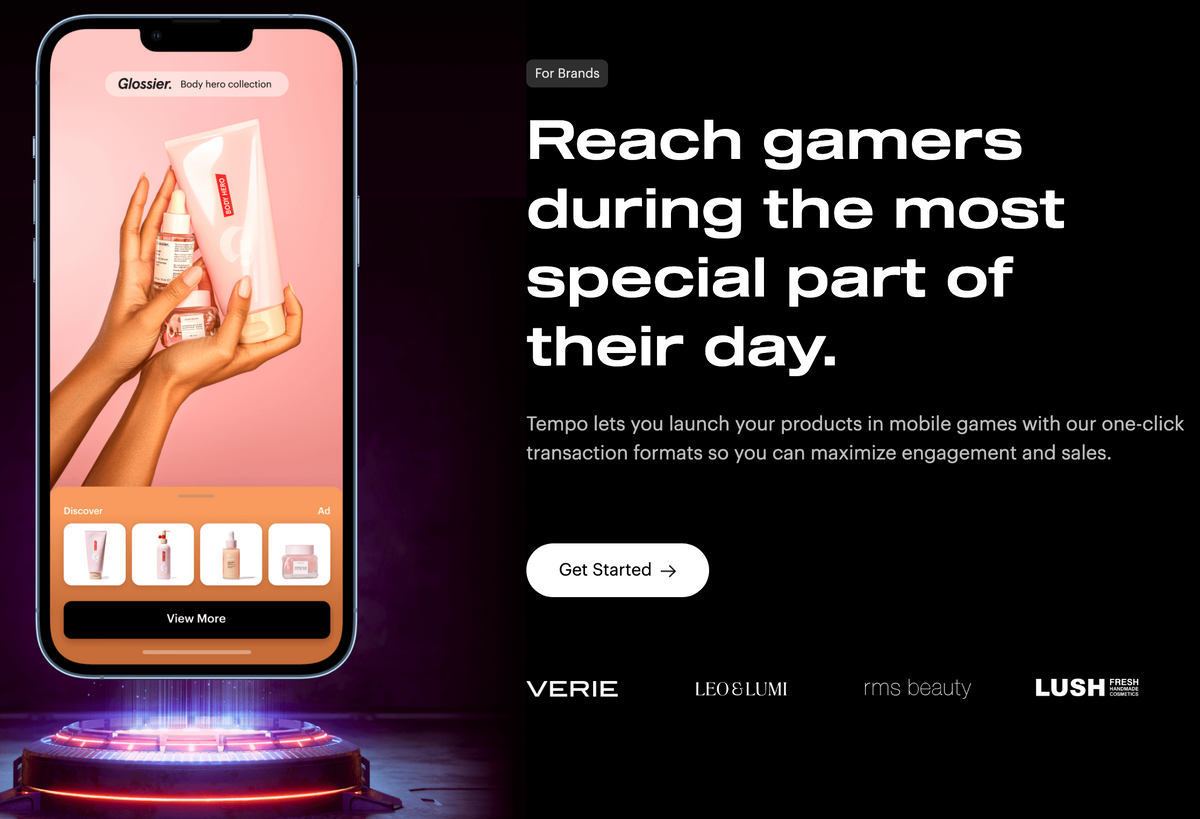 Company: Tempo
CEO: Anne-Lise Sharbatian
Monthly revenue at time of investment: $60K
MoM Growth: 20%
YoY Growth: 3000%
Thesis
For years, brands have been reliant on facebook to drive new and repeat traffic to their brand stores.
The majority of marketing dollars from brands goes directly to facebook. With Apple and facebook's privacy battle, targeting has gotten harder, and ads on facebook have gotten more expensive.
Brand marketers and agencies need new channels and commerce native ad formats to drive business.
Casual mobile games carries that potential for discovery, brand connection and sales.
In 2022, smartphone games represents 45% of gaming revenue worldwide. This has only grown as a result of covid.
52% of the US has now downloaded and played a mobile game, and growing. (source)
And the majority of game play initiates on advertising supported tiers.
There's a lot to love about Tempo. First, CEO Anne-Lise is really really strong. Her background is in product growth at Scopely, a hyper growth mobile gaming company that puts out massive games like Yahtzee, Star Trek, Scrabble, etc.
The rest of the tempo team is also from the gaming industry.
They deeply understand the needs of game publishers, in-game advertising, and commerce.
And Tempo is built on top of Apple's new "app clip" technology, which I'm a huge believer in. This enables brands to create incredibly rich experiences inside ad units in games (one click checkout, data capture, embedded videos, etc)
Tempo launched less than 6 months ago and is growing like crazy.